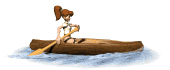 TN waterfalls you paddle to (flatwater):
Miry Branch Chilhowee
Nighway Branch Chilhowee
Bolden Knight Chilhowee
Chilhowee Cascades Chilhowee
Lawson Hollow Chilhowee
Tunnel Cascade Calderwood
Calderwood Cascade Calderwood
City Lake Falls City Lake
Burgess Falls Center Hill Lake
Fancher Falls Center Hill Lake
Mist Falls Center Hill Lake
Stillhouse Hollow Falls Center Hill Lake
Castle Rock Falls Center Hill Lake
Cliff Creek Falls Center Hill Lake
Barren Creek Falls Center Hill Lake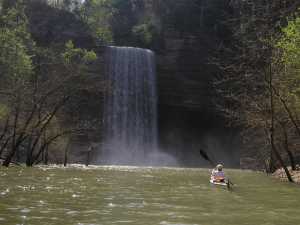 Mossy Falls Center Hill Lake
Klaylee Falls Center Hill Lake
Badger Flats Falls Center Hill Lake
Badger Falls Center Hill Lake
Center Hill Dam Falls Center Hill Lake
Gar Island Center Hill Lake
King Cascade Collins River
Toombe Falls Collins River
Flat Shoals Falls Collins River
Choate Falls Buffalo River
Triple Falls Dale Hollow Lake
Eagle Creek Falls Dale Hollow Lake
Harriman Cascade Watts Bar Lake
Big Laurel Falls Wilbur Lake
Five eights Falls Wilbur Lake
Shiloh Falls Pickwick Lake

Waterfalls you paddle close to:
Slickrock Creek Calderwood Lake
California Creek Nolichucky
Tallassee Creek Chilhowee Lake
Copperas Falls Normandy Lake
Little Copperas Falls Normandy Lake
Ovoca Falls Normandy Lake
Vann Falls Normandy Lake

Arches you paddle to:
Picket Lake Natural Bridge Pickett Lake
Picket Lake Arch Pickett Lake
Cactus Cliff Arch Melton Lake
Brashear Bluff Watts Bar
Gallaher Tunnel Watts Bar
Kingston Arch Watts Bar
Paint Rock Window Watts Bar
Seven Islands Arches French Broad River
Harpeth Triple Arch Harpeth River
Harpeth Narrows Tunnel Harpeth River
Sheep Pen Bluff Arch Fort Loudoun Lake
Sinking Creek Arch Fort Loudoun Lake
Indian Creek Arch Center Hill Lake
Porthole Tellico Lake
See Tennessee lake accesses and NC mountain lake accesses or google map.
Also in SC Lake Jocassee has eleven+ falls including Laurel Fork Falls hike to Lower Falls of Whitewater River, see Google map of Jocassee Lake Falls. More Lake Jocassee and the view from Jumping Off Rock. And in NC, you can paddle on Cascade Lake to Hooker Falls in Dupont state forest, Stevens Creek cascade on Waterville Lake, North Shoal Creek falls and Baine Branch Cascade on Apalachia Lake, Sols Creek Falls and Big Branch Falls on Bear Creek Reservoir, and waterfalls on Lake Glenville.
And there are falls you paddle over, see Tennessee whitewater streams.
Tennessee landforms home arches waterfalls rocks peaks balds lakes regions county
"Paddle faster. I hear banjos"