! m.php?wpt=nnn>
Tennessee Landforms -- waterfalls
WGS84
36.383300
-82.411600
36° 22.998'N
82° 24.696'W
36° 22' 59.9"N
82° 24' 41.8"W
17S 373391E 4027389N
convert to NAD27
Boones Creek Falls 2'
Waypoint: WSF006 36.383300,-82.411600
County: Washington landforms of Washington county
Locale: historic
popup list of nearby landforms (mileage, bearing)

MAPS
Select one of the following maps to display this waypoint (WGS84).

GPS

Remarks:

Daniel Boone supposedly hid from indians under this falls. The falls was about 4' high in the 1700's. William Bean established a homestead above the falls in 1768, the falls prevented indian canoes from the Watauga River paddling up the creek.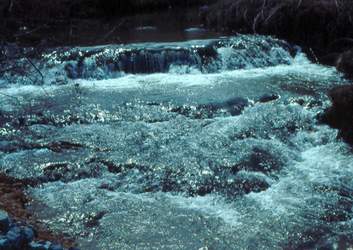 Photo by Gregory Plumb, Author of Waterfalls of Tennessee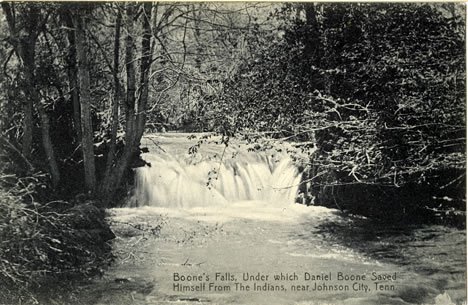 old postcard photo
---
Tennessee landforms home arches waterfalls rocks peaks balds sinks lakes regions county
GSMNP landforms (TN/NC) BSF landforms (TN/KY) or nearby lookout towers

© Tom Dunigan