! m.php?wpt=nnn>
Tennessee Landforms
WGS84
35.581400
-83.483800
35° 34.884'N
83° 29.028'W
35° 34' 53"N
83° 29' 1.7"W
17S 274941E 3940361N
convert to NAD27
Smoky Mtns igneous rock
Waypoint: SVX001 35.581400,-83.483800
County: Sevier landforms of Sevier county
Locale: Great Smoky Mountains National Park
popup list of nearby landforms (mileage, bearing)

MAPS
Select one of the following maps to display this waypoint (WGS84).

GPS

Remarks: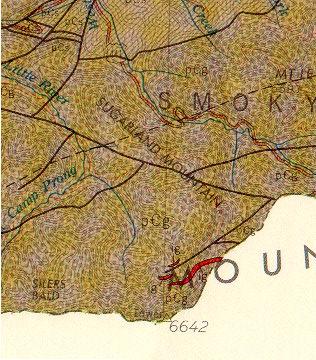 One of two igneous formations in TN, neither are visually significant. The red indicates the location of igneous rock near Clingman's Dome, off-trail. More outcroppings can be seen on the 155 MB pdf referenced here.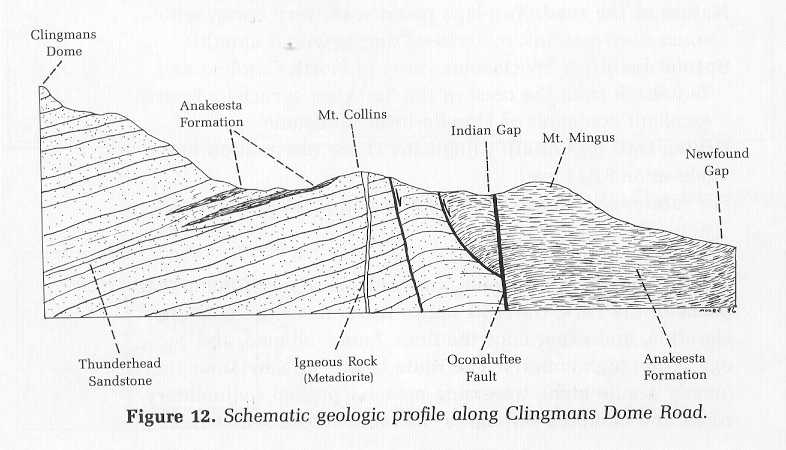 (from Roadside Guide by Moore)
---
Tennessee landforms home arches waterfalls rocks peaks balds sinks lakes regions county
GSMNP landforms (TN/NC) BSF landforms (TN/KY) or nearby lookout towers

© Tom Dunigan