! m.php?wpt=nnn>
Tennessee Landforms -- waterfalls
WGS84
36.087860
-84.574700
36° 5.272'N
84° 34.482'W
36° 5' 16.3"N
84° 34' 28.9"W
16S 718364E 3996417N
convert to NAD27
Lamance Falls 20'
Waypoint: MGF006 36.087860,-84.574700
County: Morgan landforms of Morgan county
Locale: private
popup list of nearby landforms (mileage, bearing)

MAPS
Select one of the following maps to display this waypoint (WGS84).

GPS

Remarks:

Below the falls is a 30' monolith.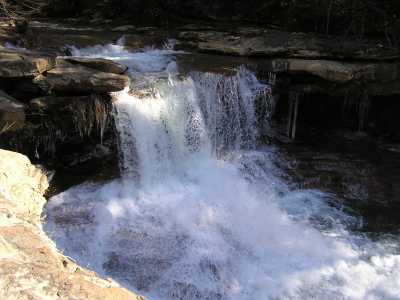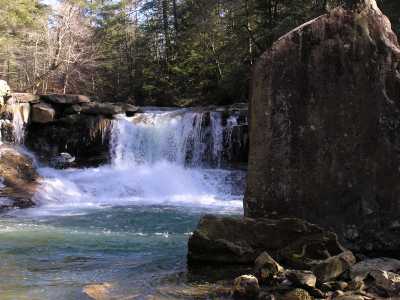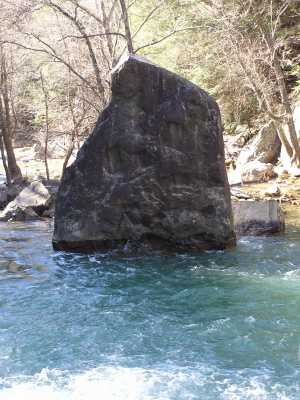 Potter's Falls is a 0.7 miles downstream.
whitewater info
The monolith is a hunk of bed rock that was displaced from the top of the falls in a 1926 flood. The falls was the site of the LaMance homestead and mill. [Ref. Matthew LaMance] See old postcard rendering
Christopher Lewis reports a wet-weather falls downstream from LaMance at 36.08721,-84.57601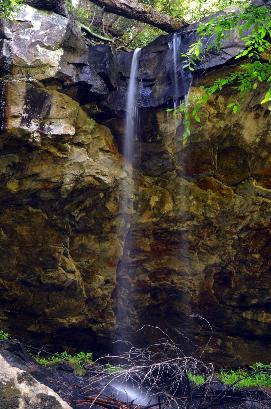 Daniel Jack Hutchison photo
2016 grant for $224,000 for Crooked Fork watershed restoration.
---
Tennessee landforms home arches waterfalls rocks peaks balds sinks lakes regions county
GSMNP landforms (TN/NC) BSF landforms (TN/KY) or nearby lookout towers

© Tom Dunigan