! m.php?wpt=nnn>
Tennessee Landforms -- waterfalls
WGS84
35.410900
-85.597400
35° 24.654'N
85° 35.844'W
35° 24' 39.2"N
85° 35' 50.6"W
16S 627351E 3919515N
convert to NAD27
Suter Falls (3) 50'
Waypoint: GUF018 35.410900,-85.597400
County: Grundy landforms of Grundy county
Locale: SavageGulf
popup list of nearby landforms (mileage, bearing)

MAPS
Select one of the following maps to display this waypoint (WGS84).

GPS

Remarks:

There are three falls. The upper falls is known as Suter Falls, there is a middle cascade, and a final 20' drop along the Collins Gulf trail.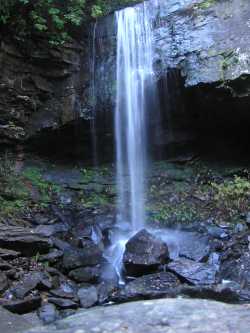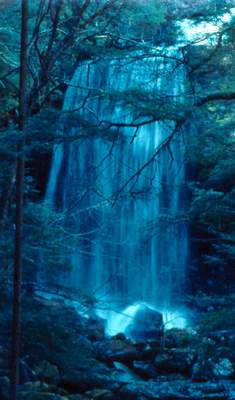 Photo by Gregory Plumb, Author of Waterfalls of Tennessee
middle falls
---
Tennessee landforms home arches waterfalls rocks peaks balds sinks lakes regions county
GSMNP landforms (TN/NC) BSF landforms (TN/KY) or nearby lookout towers

© Tom Dunigan