! m.php?wpt=nnn>
Tennessee Landforms -- arches and natural bridges
WGS84
36.053940
-82.709240
36° 3.236'N
82° 42.554'W
36° 3' 14.2"N
82° 42' 33.2"W
17S 346048E 3991283N
convert to NAD27
Spruce Thicket Arch 2x1
Waypoint: GEA001 36.053940,-82.709240
County: Greene landforms of Greene county
Locale: Cherokee National Forest
NABSQNO 17S-346048-3991283
popup list of nearby landforms (mileage, bearing)

MAPS
Select one of the following maps to display this waypoint (WGS84).

GPS

Remarks:

Reference and photo: Bill Stowell

Tiny arch along Spruce Thicket trail. Insignifcant, but if you're on the trail visiting the numerous falls, say hello to the archette.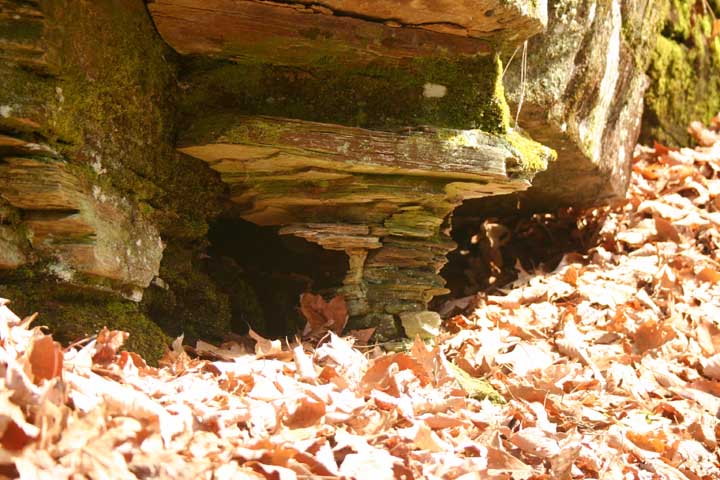 ---
Tennessee landforms home arches waterfalls rocks peaks balds sinks lakes regions county
GSMNP landforms (TN/NC) BSF landforms (TN/KY) or nearby lookout towers

© Tom Dunigan