! m.php?wpt=nnn>
Tennessee Landforms -- arches and natural bridges
WGS84
36.529900
-84.820850
36° 31.794'N
84° 49.251'W
36° 31' 47.6"N
84° 49' 15.1"W
16S 695093E 4044934N
convert to NAD27
Pogue Holes(5) 3x2
Waypoint: FEA025 36.529900,-84.820850
County: Fentress landforms of Fentress county
Locale: PogueCreek
NABSQNO 16S-695093-4044934
popup list of nearby landforms (mileage, bearing)

MAPS
Select one of the following maps to display this waypoint (WGS84).

GPS

Remarks:

An arch on every corner ... well, many corners or ridge noses have small column arches. We collect a number of those here, most are about 3' in width. off-trail, Pogue Creek Tract, recent Nature Conservancy acquisition.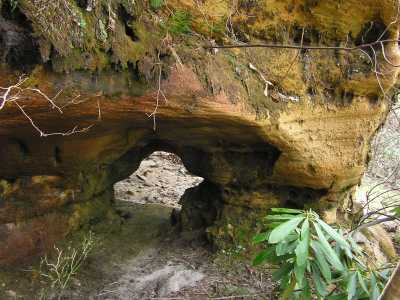 36.5299 -84.8208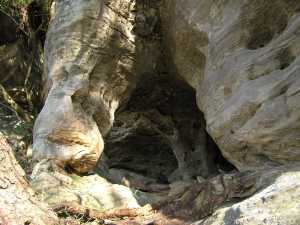 36.53098 -84.8376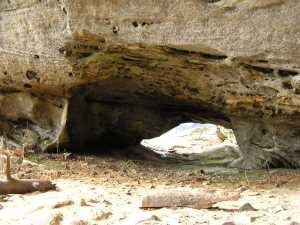 36.5317 -84.8364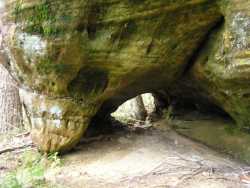 36.5303 -84.8243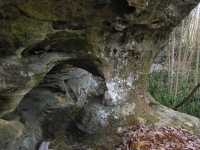 36.545 -84.8457
Byron Jorjorian photos
---
Tennessee landforms home arches waterfalls rocks peaks balds sinks lakes regions county
GSMNP landforms (TN/NC) BSF landforms (TN/KY) or nearby lookout towers

© Tom Dunigan