! m.php?wpt=nnn>
Tennessee Landforms -- arches and natural bridges
WGS84
36.518300
-84.779300
36° 31.098'N
84° 46.758'W
36° 31' 5.9"N
84° 46' 45.5"W
16S 698843E 4043732N
convert to NAD27
Ben Creek Arch 10x5
Waypoint: FEA002 36.518300,-84.779300
County: Fentress landforms of Fentress county
Locale: Big South Fork
NABSQNO 16S-698843-4043732
popup list of nearby landforms (mileage, bearing)

MAPS
Select one of the following maps to display this waypoint (WGS84).

GPS

Remarks:

Reference: Manning,"100 trails of the BSF", pg 75.

The main arch is best viewed from the east side of the Ben Creek watershed. The arch is embedded on the point of the high bluff line. The smaller arch is just above the creek along the ridge line that takes you (off-trail) to the high arch, but the high arch is not visible from the base of the bluff.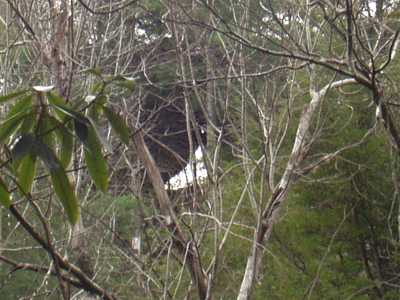 The picture below is of the smaller arch.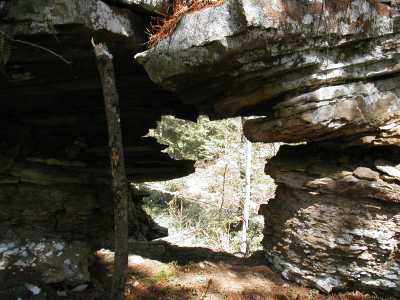 ---
Tennessee landforms home arches waterfalls rocks peaks balds sinks lakes regions county
GSMNP landforms (TN/NC) BSF landforms (TN/KY) or nearby lookout towers

© Tom Dunigan