! m.php?wpt=nnn>
Tennessee Landforms -- arches and natural bridges
WGS84
35.637000
-83.748870
35° 38.22'N
83° 44.932'W
35° 38' 13.2"N
83° 44' 55.9"W
17S 251090E 3947168N
convert to NAD27
Whiteoak Windows 2x3
Waypoint: BTA001 35.637000,-83.748870
County: Blount landforms of Blount county
Locale: Great Smoky Mountains National Park
NABSQNO 17S-251090-3947168
popup list of nearby landforms (mileage, bearing)

MAPS
Select one of the following maps to display this waypoint (WGS84).

GPS

Remarks:

A couple of small windows high on the west edge of the rock wall in Whiteoak Sinks. Not signficant in themselves, but if you're in the sink visiting the sinkholes, falls, and caves, you might as well search these out. See geology info and pics

Offtrail/manway.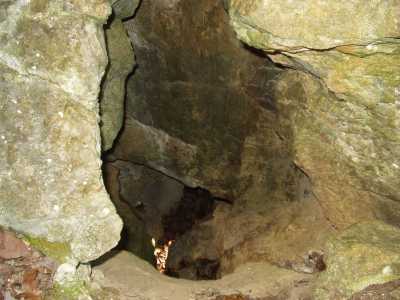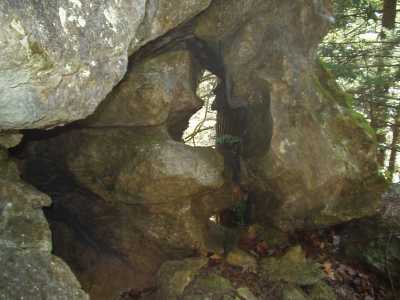 ---
Tennessee landforms home arches waterfalls rocks peaks balds sinks lakes regions county
GSMNP landforms (TN/NC) BSF landforms (TN/KY) or nearby lookout towers

© Tom Dunigan