! m.php?wpt=nnn>
Big South Fork Landforms
WGS84
36.469600
-84.659000
36° 28.176'N
84° 39.54'W
36° 28' 10.6"N
84° 39' 32.4"W
16S 709748E 4038584N
convert to NAD27
Devil's Cave 35x60
Waypoint: SCA036 36.469600,-84.659000
County: Scott
Locale: Big South Fork
NABSQNO 16S-709748-4038584
USGS elevation
popup list of nearby landforms (mileage, bearing)

MAPS
Select one of the following maps to display this waypoint (WGS84).

GPS

Remarks:

manway to this cleft in the caprock. Look into the cave through the skylights up top, or scramble down to the base.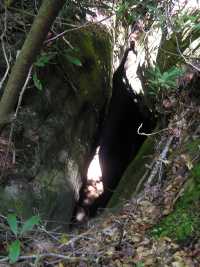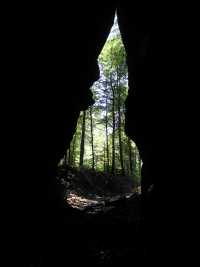 Chuck Sutherland's stunning photo
---
BSF landforms (TN/KY) GSMNP landforms (TN/NC)
Tennessee landforms home arches waterfalls rocks peaks balds sinks lakes regions county

© Tom Dunigan