Haw Ridge 12 hr Race 2004
---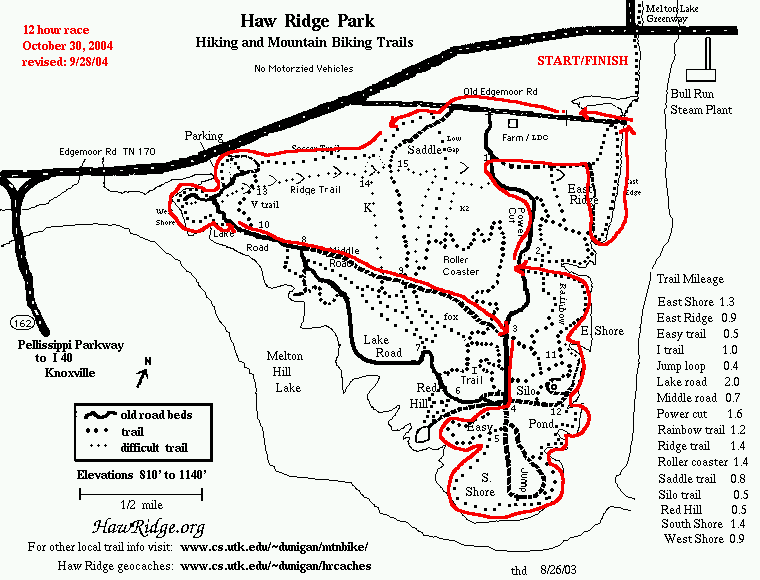 ---
race course route 9.4 miles (Subject to change. Last revised 9/28/04)
Here is pdf version of race map.
Race starts/ends at the LDC barricade on Old Edgemoor Road (0.0)
proceed west along Old Edgemoor Rd and turn left (0.5) and take the Soccer Trail to Lake Rd (1.3) and go right past entrance bridge
turn right on to West Point and and then immediately right onto West Shore
go right (E) on Lake Rd. and follow Lake Road to Middle Road
go left on Middle Road
go right on Power line down to post 4 (5 points)
go right to Easy Trail
continue at post 5 to South Shore
right on Pond then Ishtmus
right at post 12 to East Shore (Rachel's Landing)
right on power line, up the Hill of Truth, and down to post 1
right at post 1 to East Ridge
right down East Ridge to East Edge
right on East Edge to Old Edgemoor Rd.
left on Old Edgemoor Rd back to start
Reflector tacks and arrows will mark the course. If you find a problem (downed tree, erosion, etc) with the course, please fill out this form.
---
more race info