Pictures from Haw Ridge IMBA Trail School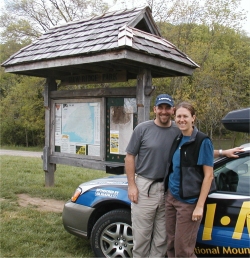 Many thanks to Scott and Aaryn for a very sucessful trail school at Haw Ridge Park April 25-27, 2003. On Wednesday, Scott and Aaryn met with the superintendent and other BSF staff and discussed mountain bike and other trail issues in the BSF. On Thursday, we gave Scott and Aaryn a bike tour of Haw Ridge, looking at some trail problems. They liked our traihead kiosk and our bridge at the pond and noted how lucky we were to have such an 800 acre park. Friday morning we had an impromptu meeting with the mayor at Panera's, then we re-visited some possible "project" sites in the Park, and flagged a re-route for possible work on Sunday. Friday evening, we convened the school with a dinner and slide show at the Park. Saturday morning was classroom work, and in the afternoon we did trail layout and viewed problem areas on existing trails. Sunday we rerouted and extended a section of the upper Rainbow trail -- come and check it out!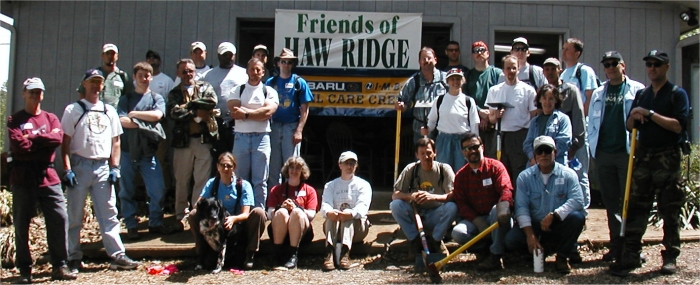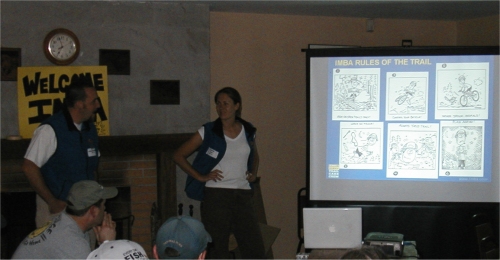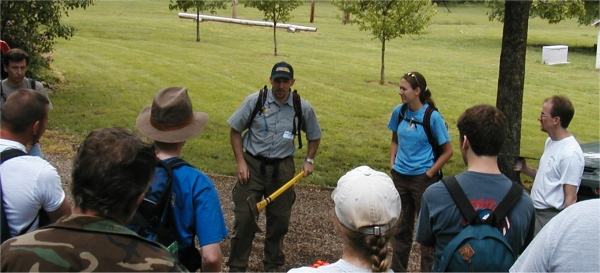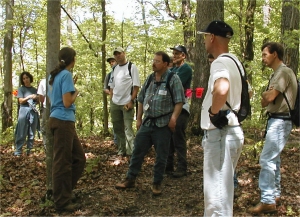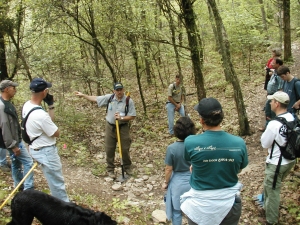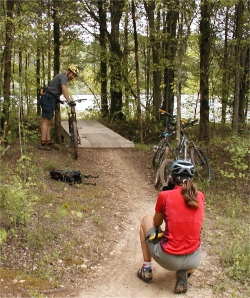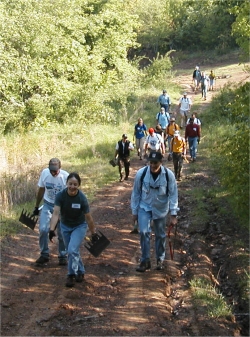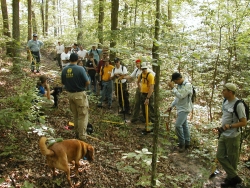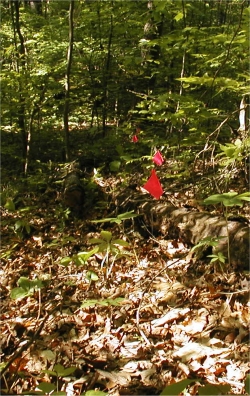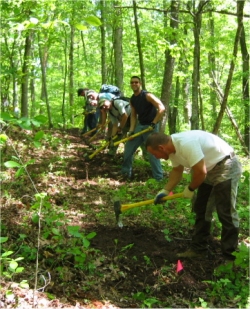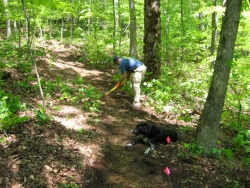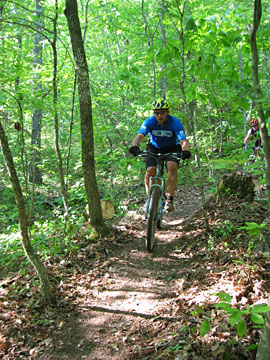 Many thanks to Boyd Evans and Joanne Grimes for organizing the school, and to Jimi Flynt and Kathy Evans for feeding the masses. Thanks to the Life Development Center for providing access to their facilities, and to the City of Oak Ridge for the Park itself. Finally, thanks to the many volunteers that help with trail maintenance, signage, and promotion of the Park.
---
Return to Friends of Haw Ridge or the Haw Ridge/IMBA trail school